DOA (Delmarva Outdoor Adventure) Outfitters Overview
Friday, August 12th, 2011 at 12:42 am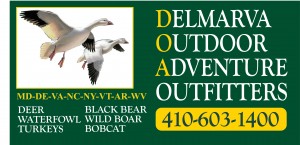 DOA (Delmarva Outdoor Adventure) Outfitters is owned and operated by Joe Austin. I recently had the opportunity to chat with Joe; he is a great guy and knows what he is talking about. Joe is the kind of guy I would want to go hunting with every week. He knows what he is talking about, down to earth, knows how to make you successful, and cares about making your entire trip a enjoyable one.
DOA Outfitters hunts in several different states, but is based on Maryland's Eastern Shore. They hunt a variety of big game, as well as waterfowl. They have their own lodge in the woods of Wicomico County, Maryland. DOA is also teamed up with Liberty Lodge Outfitters which offers a program for our nation's heroes. They offer hunting and fishing trips for America's heroes of war at no cost to them. This is a great way to give back to those who fight for our country. Allowing them to take a carefree trip to do the things they love, without any cost. This is a great program and they welcome any and all donations, these donations make this program possible, so please give back to those who protect us and make a small donation.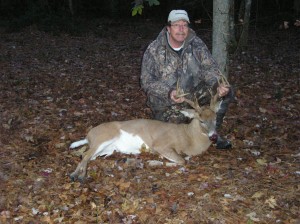 A little more details about DOA Outfitters:
DOA Outfitters hunts in 8 different states, some of those states include: Maryland, Delaware, West Virginia, North Carolina, and New York. It would be best to contact Joe Austin for more information on the exact locations and types of hunts offered in those states. They also have 3 lodges, which are located in New York, Maryland, and North Carolina.
DOA hunts around 3,000 acres for deer hunts, most of which is on Maryland's Eastern Shore. They have some great land which produces some great Whitetail deer, as well as Sika deer. To check out some other pictures of the whitetails and sika deer they have taken, check out DOA's Facebook page.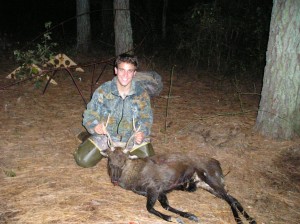 DOA is very reasonably priced for a 3 day hunt that includes lodging. Check out DOA's Big Game Animal page which includes the rest of the details, types of hunts, locations, and pricing.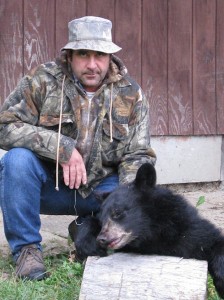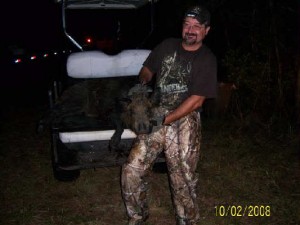 Interested in hunting for a number of different species of big game animals, turkeys, or waterfowl give Joe Austin a call 410-603-1400 or send him an email at doaoutfitters@gmail.com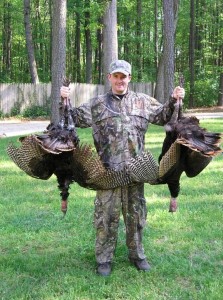 Let Joe know that Bow Hunting Maryland sent you and hopefully he can help you experience a hunt of a lifetime!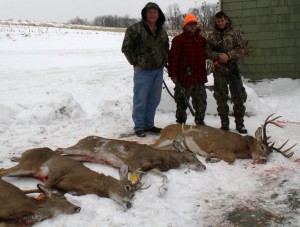 Have you hunted with DOA Outfitters, leave a comment below and let our readers know how you enjoyed your hunt. You can also post pictures of your hunt if you have them on our Facebook page.
Filed under: Outfitters
Like this post? Subscribe to my RSS feed and get loads more!