Trail Cam Update 7/21/2012
Saturday, July 21st, 2012 at 9:32 pm
We have now had the trail cam out for about 2 weeks, and we haven't seen a whole lot more than one young buck and a bunch of different does.  Over the next few weeks, we will be setting up a couple more trail cams in different locations as well.  We hope to start getting some pictures of some decent bucks as we move the cameras around.   Now that we know hunting season starts September 7th, we are kicking it into high gear to get ready for the season.  Normally, August first is when we really start getting everything set for the upcoming season, but we figured we better start early since the season opens earlier.
Below are our most recent pictures of the young buck that has been visiting our mineral block.  In just 8 days from the first set of pictures we got of him,  he now looks like he will be a small 4 point as before he looked like he might just be a spike.  What have you been seeing on your scouting trips or from your trail cameras?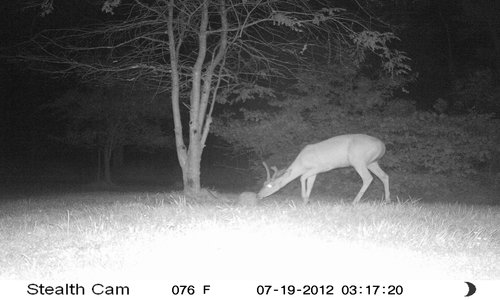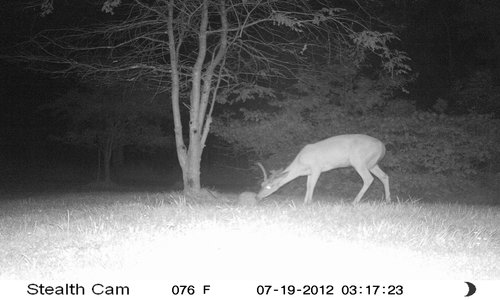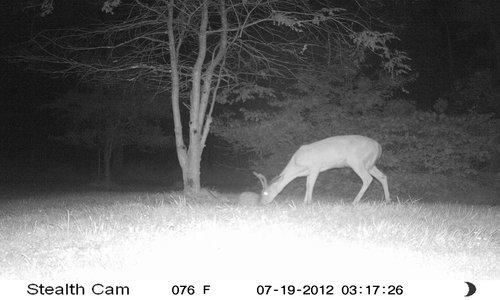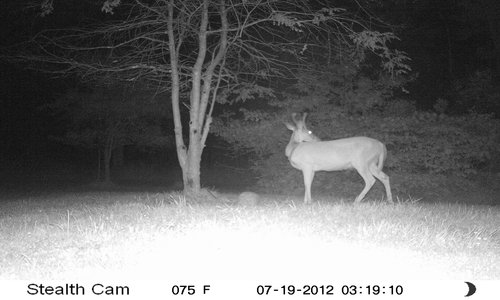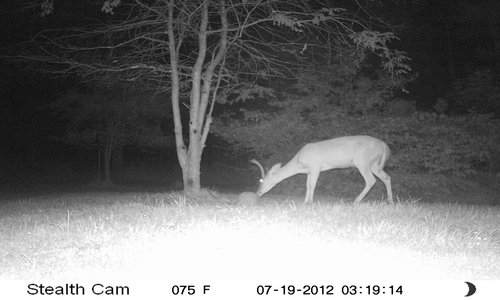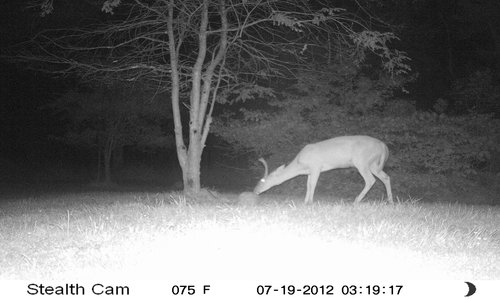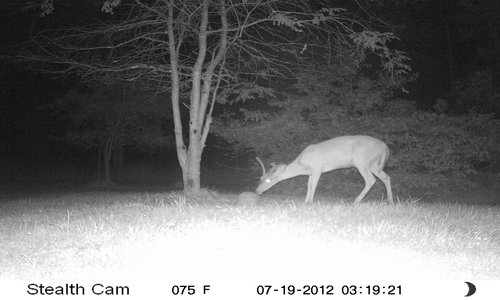 Filed under: Trail Cam Photos
Like this post? Subscribe to my RSS feed and get loads more!